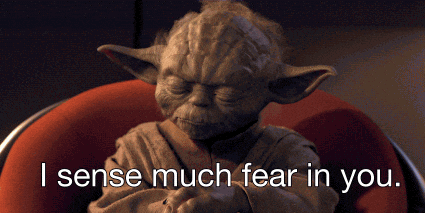 Spoiler FREE means spoiler free so here's three reasons I loved and hated "Star Wars The Last Jedi" Don't worry there are no spoilers here. See the gif above that should assure you no spoilers here. Gotta love the redundancy of me explaining spoiler free. 
Pro's
1.     It's Star Wars come on what more do you need?
2.     I totally was trying to cover up the tears streaming down my face when the opening scroll started, and everyone cheered. Because… It's Star Wars what more do you need?
3.     Porg's!!! They remind me so much of Penguins and I LOVE PENGUINS. Con's
1.     The teenagers next to me wouldn't shut up and I was sitting front row… *rubs neck*
2.     I didn't get to show off the thirty-three-dollar Christmas sweater I got just for this movie.
3.     The movie ended. (For now we must start the wait again)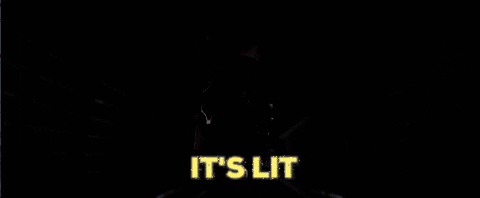 Everyone who goes to see this movie I really do hope you enjoy it. Amazing job to everyone involved and I look forward to the future of the Star Wars Universe.
MAY THE FORCE BE WITH YOU!