It has been 10 Years 3 Months 17 Days 19 Hours 53 Minutes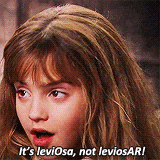 48 Seconds since book seven of the Harry Potter literary series was released. Books seven also has a name… "Harry Potter and the Deathly Hallows" (F.or Y.our I.nformation (keep up with me old people)). This is a very long time for somebody whose only newly twenty-four and it comes with a very serious question. Am I a fake fan or a real fan? Granted I am only currently on book four "Harry Potter and the Goblet of Fire". Coming to realize what I have missed out on, but it's not too late now is it? If you at any time feel it okay to come tell me "I told you so" I will fling the fourth book at you without warning. SO BE WARNED. I will only explain myself/make my case and let you the reader decide if I am a fake or real fan.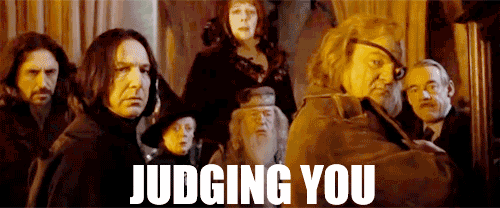 Motives! Motives! Motives! What in the name of Lord Voldemort brought me to finally read the books? Friends are my biggest answer to starting the books, but that's after years of telling them to fork off. I hated the idea of Harry Potter for some reason. Was it comic-con then? Possibly or possibly not but seeing the costumes and hearing people talk about the world J.K Rowling created sure was something I felt left out of. Consistent nagging of people telling me to read the series (Zach, Eric)? Nope. I believe what brought me to read the books was a perfect storm, something that is helping me appreciate them more than I would have (if I caved in and read them due to both of you nagging me). The happiness this story brings people is greatly shown by the dedicated fan base J.K Rowling has created. Seeing all these people put aside differences and love a story so much with so much passion is rare today. We mostly appreciate the stories already created while great stories wait to be discovered. This was discovery when I was but five or four during the release of the very first instalment. I grew up during a time where a female author made history and an amazing world for people to enjoy. I caved on the idea so that I can partake in the stories of her world with my friends and I did it on my own accord. Not only this but for the first time ever I am syncing both the movie to the book. Reading then watching and NOT skipping ahead. If you know me, you know that this is a very difficult task for me. I have enjoyed every second of Harry and his squads journey so far and will continue even if I am dubbed a fake fan. Welp that's my plea to let me into your club J.K Rowling.
Also, my Pottermore quiz placed me in Ravenclaw… at least I wasn't Hufflepuff.