Since I had so much fun with Ten Ways To Have A "Productive" Weekend here's three tips to get through Friday. Please read this on a Friday because it won't help you on a Monday… Three tips for three parts of the day: morning, break time and the final stretch.
Tip One: Coffee makes the world go around for some people, it certainly makes my world go around and so does that Justin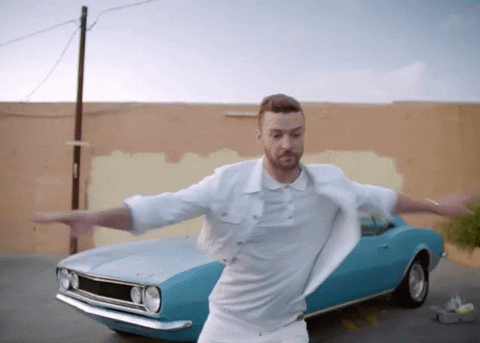 Timberlake playlist I'm totally not jamming out to right now. Coffee to me is as Justin Timberlake is to Jimmy Fallon. Bro. Plus coffee helps me get through all the bullshit going on at work and maybe drop one to. Coffee! Coffee! Coffee! 
Tip Two. Your thirty-minute break (lunchtime) is probably the most important part of Frid
ay. It's time to set up plans (that you can last minute back out of if you want to). Or plan out an hour by hour Netflix binge between those three shows you are currently trying to finish. Either way this time is crucial so don't fuck it up the like Cincinnati Zoo did.
Tip Three. This is how I make it through that horrible last hour. Fi
nd something worthless and unproductive to do… Examples: Use that swivel chair to take a tour of your workplace. Look at memes! Hide. Sing some Celine Dion songs while you promise yourself you'll watch Titanic in one sitting someday. Join that conversation you aren't apart of. You get the point.
Enjoy your Friday everyone. Stay tuned for more posts. Social media announcements coming soon!